Sustainable activities with wood
Wood is a sustainable material with a wide range of possibilities that allow you to contribute to the environment and sustainability. Starting to implement sustainable wooden activities for children in a dynamic and fun way can help create a better future.
Here are some sustainable activities where the main protagonist is wood.
Arbotherapy
This is a natural therapy that consists of spending time surrounded by trees in nature frequently, you can also embrace them to gain benefits for your health. It is highly recommended for those who suffer from asthma, chronic bronchitis, high blood pressure and insomnia. It is an activity that you can do as a couple or as a family, where the most important thing is to enjoy and take care of the environment.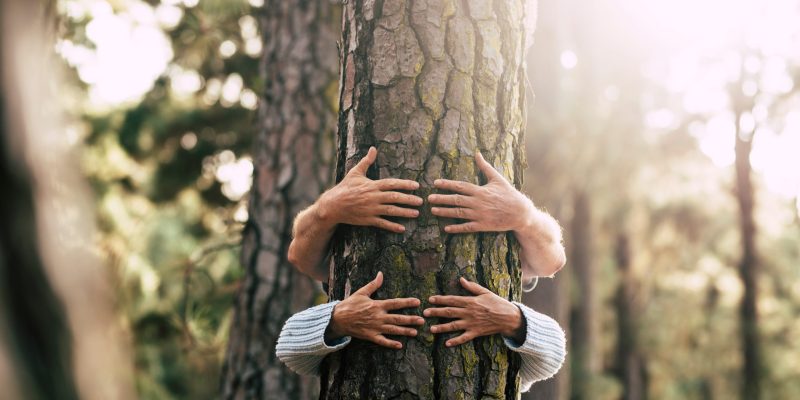 Adventure in nature
There are some companies dedicated to parks suspended in forests. These parks have zip lines, climbing, slides and suspension bridges between trees. It is a great opportunity to spend a day of sustainable adventure in nature and with your family. You can find some of these parks in Catalonia and Andorra.
We also share a list of activities for the little ones, who will be able to learn in a fun and environmentally friendly way.
Free construction
Free construction is a key activity to help children develop their abilities and develop their imagination and creativity. Therefore, the first activity we suggest is to take pieces of wood of different sizes and shapes and ask the children to build a figure freely.
The strongest tower
One of the main characteristics of wood is its high resistance, hence the phrase: "Strong as an oak." In order to check this, the activity consists of mounting the strongest tower. From the creative techniques of each person or group, different towers will be built and later, objects of different weights will be placed on top. In this way, the strength of the wood can be confirmed.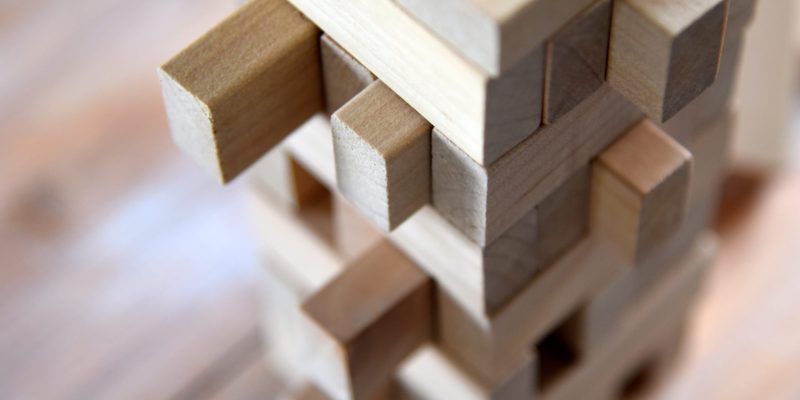 Cooperative game
For the next activity we will need elongated wooden sticks. A circle of people will form leaving a passage between them. Each will extend his arm and hold his stick with his fingers. At the sound of a whistle, everyone must leave their stick and go and pick up the one next to them so that they do not fall to the ground. Through this group activity we want to work on cooperation and coordination using a sustainable material such as wood.
Personal creations
The last activity is to be creative and discover the different possibilities of the material.
From square blocks of wood it is a matter of creating different games or objects such as a photo frame, a board game like the three in a row, a puzzle or any object that you are able to create. Do you dare to try it?
At Pallars Fustes we know in detail where our material comes from and that is why we want to take care of its environment so that we can all enjoy it in a sustainable way.If you have any questions or queries, you can contact us, we are specialists in wood architecture.