Pallars Fustes, elite engineers in favor of nature
Top Girona, the most prestigious and quality magazine in the province, gave the Pallars Fustes team a short interview a few days ago. It talks about mission, values and our extensive experience of woodworking. We invite you to read the article, to live the wood with passion as we do in Pallars Fustes.
Wood is one of the most ecological materials that exist to create homes and spaces and give them exceptional warmth
Nature gives us everything we need and we choose wood, one of the most ecological materials that exist, to create homes and spaces giving them exceptional warmth," says the wooden structure engineer from the Costa Brava. Only, meticulous, virtuous and with the gift of golden measures reaching perfect proportions are some of the added values that Sinto Pallé, an engineer who comes from a 3rd generation, comes from a family sawmill in the Pallars that has been formed to solve design projects, true works of art. It is the union of high engineering perfection and the passion for wood. "Let's run, create and make every illusion a reality in wood."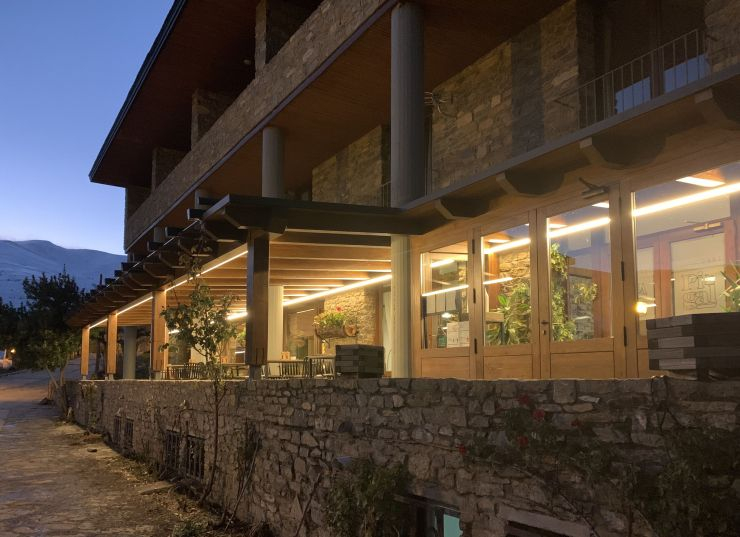 He works with her sister Sandra who is in charge of the department of commerce, logistics and finance, and together creates a perfect binomial focused on making clients happy. Their sensitivity to the owner leads to a friendship and this allows them even to improve their initial needs. The wood is 0 km from Douglas fir, oak and Montseny chestnut. Frondoses laminated with oak and chestnut of KM0 and laminated wood from European central fir.
Creator of projects from large and complex to small, but all with charm; and he always applies his flavor. Their ability and versatility makes them the only engineers who have the power to apply differentiative solutions using wood, this ancestral material, with which they can give proportionate shapes to achieve spaces of unique beauty.
Putting the heart in advance on all designs, Pallars Fustes has set up as a landmark company in wooden structures in the province of Girona. "We make dreams come true, bring well-being and comfort to homes with special care and appreciation for nature and the environment. Let your life experience moments of extreme happiness, when we can enjoy hours of relaxation and slow live, beyond the demands of everyday life." We are sustainable, effective, creative and ecological."
We're leaving you the interview link in Top Girona. We all make Pallars, thank you for sharing our passion for timber.